Wednesdays used to be our Guest Blogger Series day; but, there's just so many new and wonderful Paleo and real-food bloggers out there that we've expanded our series. We hope you enjoy the new view points and unique content; if so, we encourage you to show these guest bloggers your support by visiting their blog and social media links at the end of this post!
Today we invite Adriana from Living Healthy With Chocolate. She writes many delicious paleo-friendly desserts we know you'll be dying to try. She is giving us a peek at her kitchen with a delicious coconut cream pie recipe!
♥♥♥
My name is Adriana Harlan and I first want to start by saying what an honor it is to be a guest post on Paleo Parents. I love this site and what Matt and Stacy are doing. There are so many amazing contributors on the site and I have thoroughly enjoyed reading about all the wonderful people in the Paleo community around the country and world.
Coconut Cream Pie!!
Just the words alone conjure up images of a soft, fluffy, creamy desert that you could eat way too much of! This recipe has become one of the top five favorites among my group of friend who I share all my deserts with and I was told by several people that this pie rivals a well known local pie from a place called Ted's Bakery. For me this is a huge compliment and what makes this even more special is the fact that I know exactly what ingredients the desert contains and it is something everyone should be able to enjoy (in moderation of course :))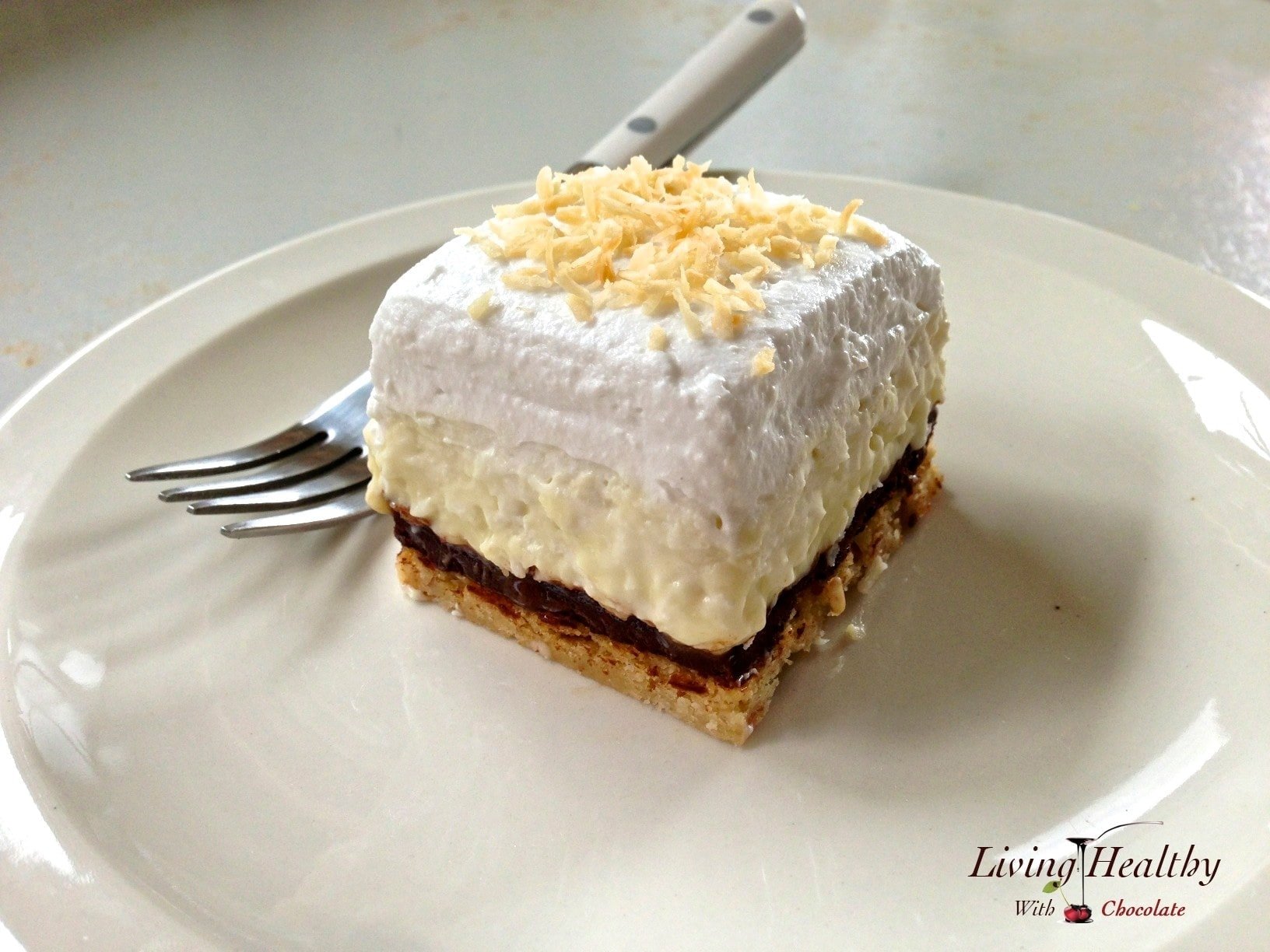 My goal with this pie was to create something that was not only delicious but also healthy and light. Many of the store bought cream pies are so heavy and once you eat a piece you feel like your stomach wants to do a back flip from all the processed ingredients and sugars. I try and use only the finest raw, un-processed, organic ingredients I can buy for all my recipes and so far the consensus is that they are all as good and most often better than anything store bought or from a restaurant. This proves to me that there is a real shift in peoples thinking towards what they eat and if I can help influence people to eat better meals as well as desserts my goal will be met.
This particular pie was something I created with the thought of making a multi-layer treat with several variations in texture and flavor. The crust is simply pecans, almond flour, coconut oil and raw honey. The main filling is made up of coconut milk, 1 egg, arrowroot powder, honey, vanilla, shredded coconut and a pinch of salt. There is an optional layer of chocolate between the crust and cream filling and the pie is then topped off with home made coconut whipped cream and toasted coconut as a garnish! Yum!!!
I am very please with how this pie turned out and I am sure your family and kids will love this light, tasty dessert. Enjoy!
Ingredients
Ingredients
Instructions
Crust:

Grind the pecans until coarse meal using a food processor or a blender and place it in a bowl
Mix in the almond flour, coconut oil and honey
Line a 7×5 glass baking dish with parchment paper and spread the mixture until evenly distributed
Bake crust at 350°F for about about 10 minutes or until the edges start to brown
Let it cool on a wire rack

Chocolate Layer:

Melt the chocolate chips in a double boiler
Add heavy cream and mix to combine
Pour mixture on top of the crust and refrigerate

Coconut Cream Layer:

Combine the coconut milk, egg, arrowroot powder, honey and salt in a saucepan. Bring the mixture to a boil, stirring constantly until it thickens
Stir in the shredded coconut and vanilla extract
Pour the filling over the cooled crust and chocolate
Refrigerate for about 4 hours or until the coconut layer is firm

Coconut Whipping Cream:

Open the lid of a can of full fat coconut milk and refrigerate a day before you make this pie. The coconut milk with thicken and separate from its water
Now that you made your pie it is time to add the coconut whipping cream and garnish it with toasted coconut. Remove the can of coconut milk from the fridge and take 1/2 cup of the solid coconut and place it in a bowl. Be careful not to mix the solid coconut with the water in the bottom of the can.
Whip the coconut with a hand mixer until fluffy. Spread it over the coconut cream layer

Toasted Coconut:

Toast coconut in the oven for just a few minutes at 350°F until it begins to turn brown and sprinkle over the coconut cream pie. Be careful and watch this step closely so the coconut does not burn.
http://realeverything.com/guest-post-living-healthy-with-chocolate-coconut-cream-pie/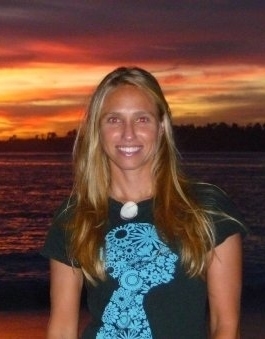 For the past few years I have been educating myself on which micronutrients my body requires to function property. I have dramatically changed my diet, eliminating all grains and processed foods and I now follow a paleolithic/primal diet. I am an avid kitesurfer and bodyboarder and this has greatly improved my performance and health. Like our ancestors, I have an occasional sweet tooth and in my spare time I try to get creative in my kitchen developing dessert recipes that uses only high quality, micronutrient rich ingredients. It is through my blog, Living Healthy With Chocolate, that I enjoy sharing these recipes and I hope that I can help people understand that there are plenty of healthy alternatives ingredients and options in the world of sweets that we all love!
Follow me on:
Facebook
Pinterest
Instagram
Twitter