While I can't come to your home with my cuddle pups (I do share them on my Instagram for your daily dose of serotonin) I CAN offer some easy hacks (including a decoder ring) for your beauty routine that make loving the skin you're in that much easier! Checkout the tutorials & Beautycounter Color Wheel for Shade Matching below!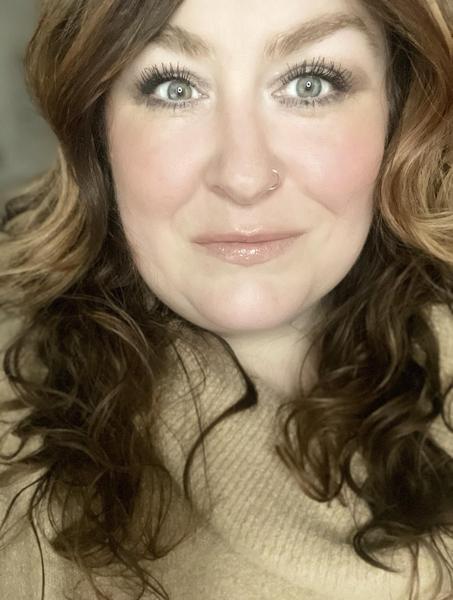 Want a fun and easy look for any day you wanna feel good in the skin you're in? I used (in this order):
Not sure what colors to use?
I made this Beautycounter Color Wheel for Shade Matching to help you find the perfect eyeshadow and blush colors! Y'all, I'm jazz hands excited about this "decoder ring" and hope you are too. It takes the guesswork out of what will look great (tho there are no rules in makeup, do what makes YOU happy)!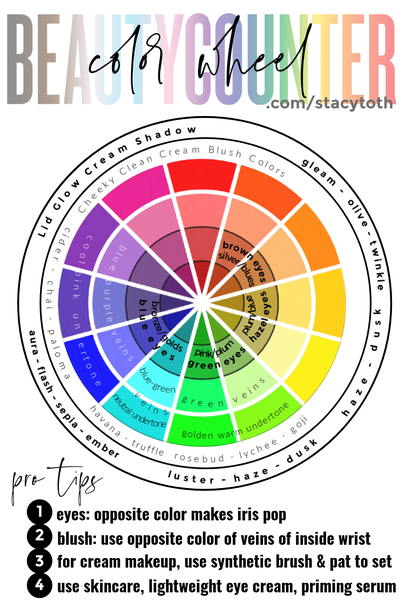 How to read it:
First determine your undertone by identifying the color of the veins on the inside of your wrist – they will be cool purple/blue, neutral blue-green, or warm golden green. Then, use the blush colors identified under those colors in the not bolded font.
example: I have blue veins, so I like and wear Cider, Chai, Paloma, and Havana blush
For eyes find your color in the bolded inner color rings – either blue, green, hazel, or brown (grey is neutral and can wear all). Your eye color is the opposite of what you want to wear to make them pop – so colors listed in the outside ring by your eye color will be ideal.
example, if you have blue eyes, the brown family will bring them forward, so Aura, Flash, Sepia, and Ember
Need to match your Skin Twin Featherweight Foundation, Dew Skin or Creamy Concealer colors?
Checkout this awesome Shade Finder Tool
Want help? I'd love to! Text (703-634-9992) or E-mail me (Stacy@RealEverything.com)
Want samples? Happy to! Fill out this form

You can keep up each week on Instagram and our newsletters:
Never want to miss a post, sale, or deal? Join my Healthy Inside & Out e-mail list for more info on non-toxic living and safer skincare!
Want more info on our Real Life? Healthy recipes, parenting tips, and general lifestyle stuff goes out in our Real Everything newsletter, join here.